Model maker or collector?
757

Views
1
Liked
Posted on:
24/03/2022
To Scale
By Éric Descarries
Model maker or collector?
The fascinating thing about our hobby is that it comes in many forms. As discussed in the first issue of this blog, model making can represent cars, trains, boats, airplanes, characters, monsters and more... What's more, it comes in so many scales that you can get lost...
Like many of you, I also collect 1/43th scale miniatures as shown in my small Ferrari showcase!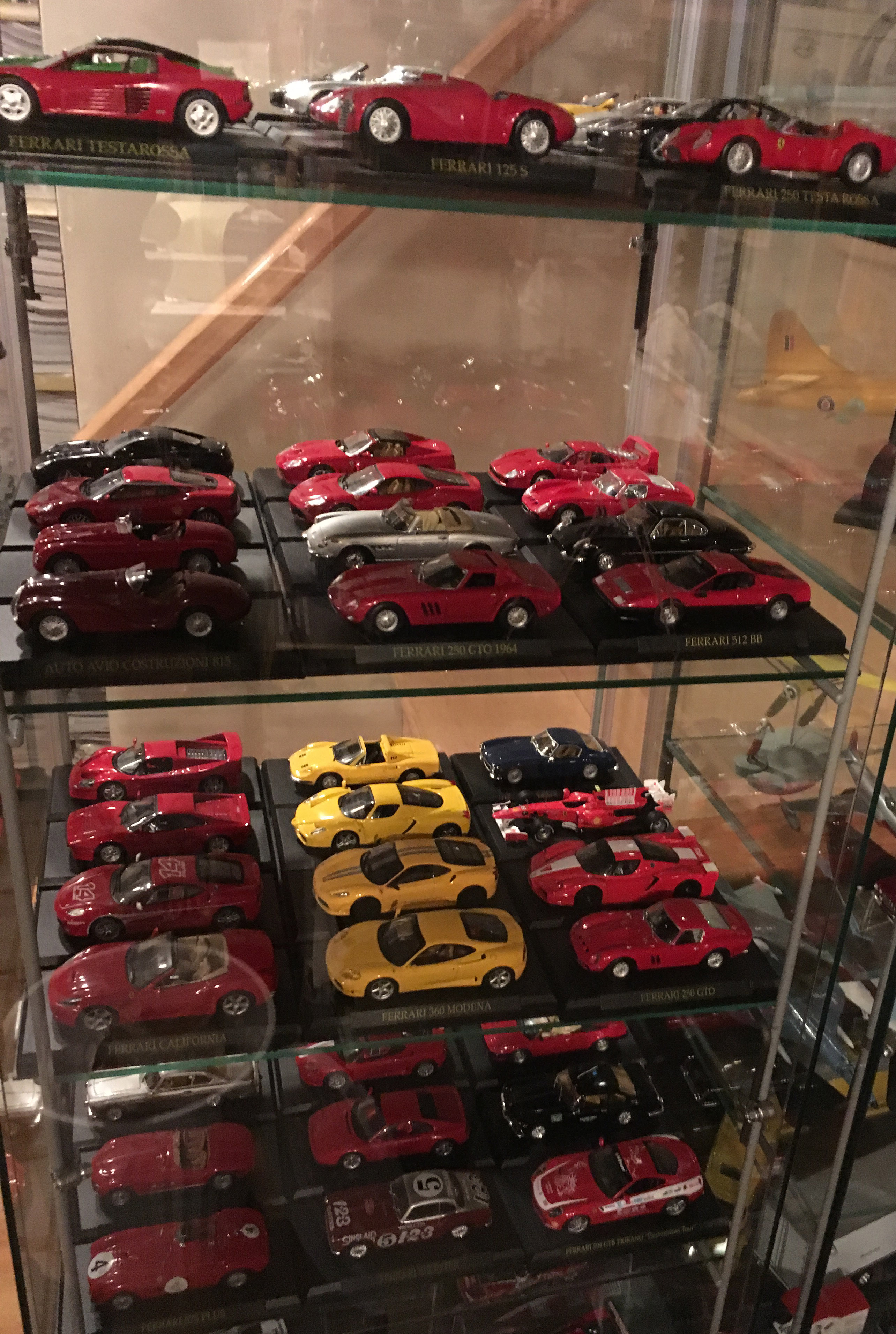 (photo Éric Descarries)
However, how do you find your way if you are "only" a collector? Because at the root of it all, we are all collectors. For some, it's all about accumulating as many items as possible in a given field. The best example is the 1/18th scale car collectors, especially muscle car enthusiasts. There are also 1/72nd scale airplane collectors. The most passionate may have accumulated hundreds of items that they will put on display (or that they will keep in secret...). In the case of these enthusiasts, exchanges for more sought-after or rarer models are part of their world. They may be looking for slightly modified versions.
The collector's item that I think would be most valuable, this ¼-inch Pratt & Whitney Wasp aircraft engine.
(Photo Eric Descarries)
However, in my eyes, they will miss the unique pleasure of having built the pieces in their collection. But, that is personal! Me, I love building them. But like many other modelers, I am also a collector, I admit it!
My collection of miniature Cobras...of all scales. Not shown on this picture is my 1/1 version!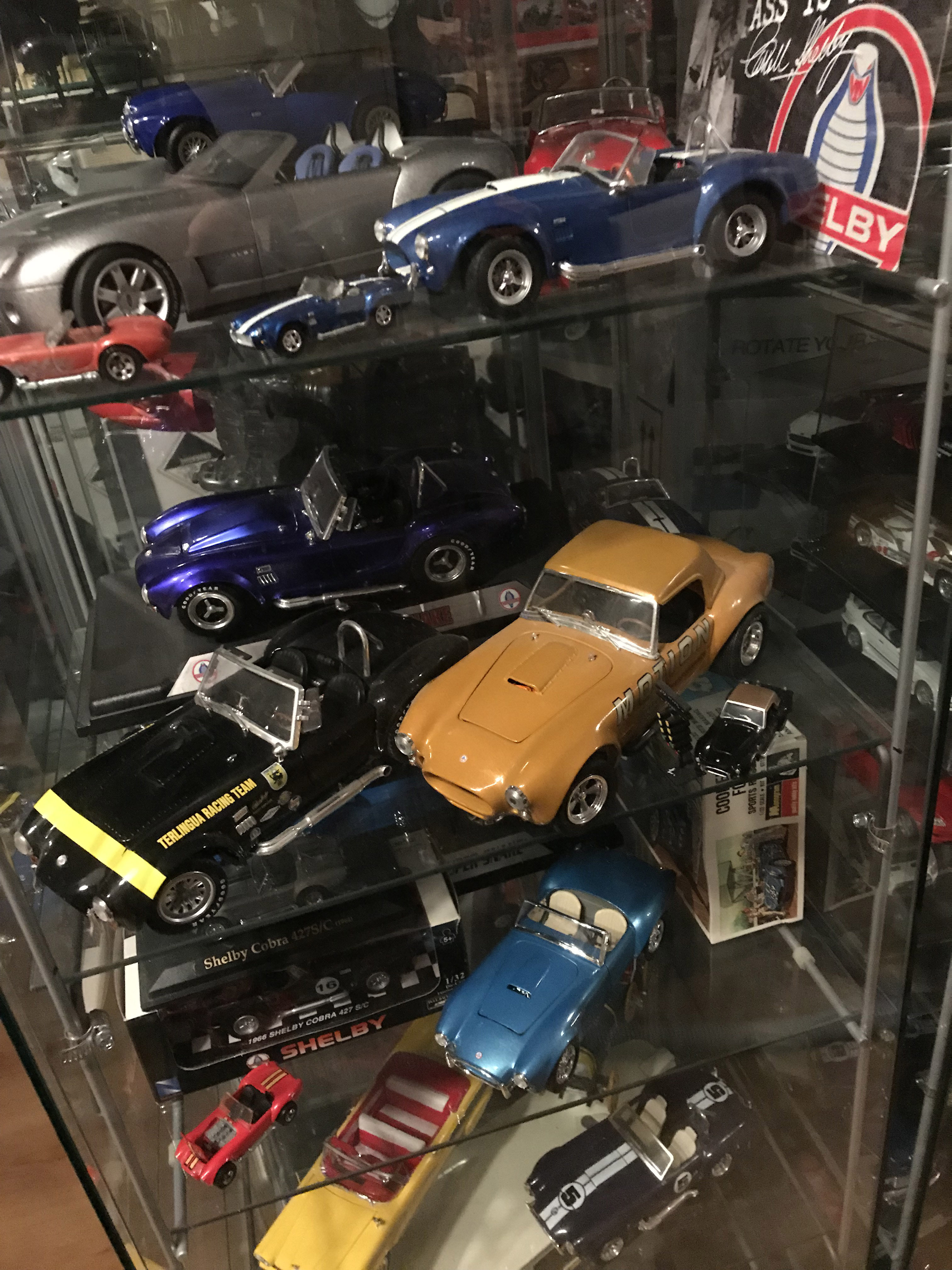 (Photo Éric Descarries)
Indeed, I like to find models of specific subjects that are not yet built. Will I ever assemble them? Maybe yes, maybe no. I like to participate in the publications of the "Maquettes du Québec" club and I like to see the modelers publish pictures of what they like to call their "stash", a word that means "stash" or "hidden lot". Nothing is more fun than trying to enlarge the pictures to see what "the others" have managed to find or collect that I don't have but would love to find.
Nothing more normal for model train collectors than to display them in action!
(Photo Éric Descarries)
I have often met model enthusiasts who like to collect complete sets without assembling them. For example, I saw one who had everything he could find of the legendary American champion Richard Petty's racing cars. And none of them were assembled, with almost all the boxes still sealed! I can already imagine many readers getting their hands on these models and assembling them for display in a glass cabinet!
Some enthusiasts will advise you not to assemble hard to find collectibles. In my case, I don't care about their value, it's the model that interests me!
(Photo Éric Descarries)
Have you ever met a Dinky Toys collector, an enthusiast who has an incredible number of miniatures still in their box? His passion can be very meticulous including five or six copies of the same vehicle but in different colors put on the market through the years!
The most recent models of the engine to be assembled are amazingly accurate. But at 1/3 scale, you have to find room for them once assembled!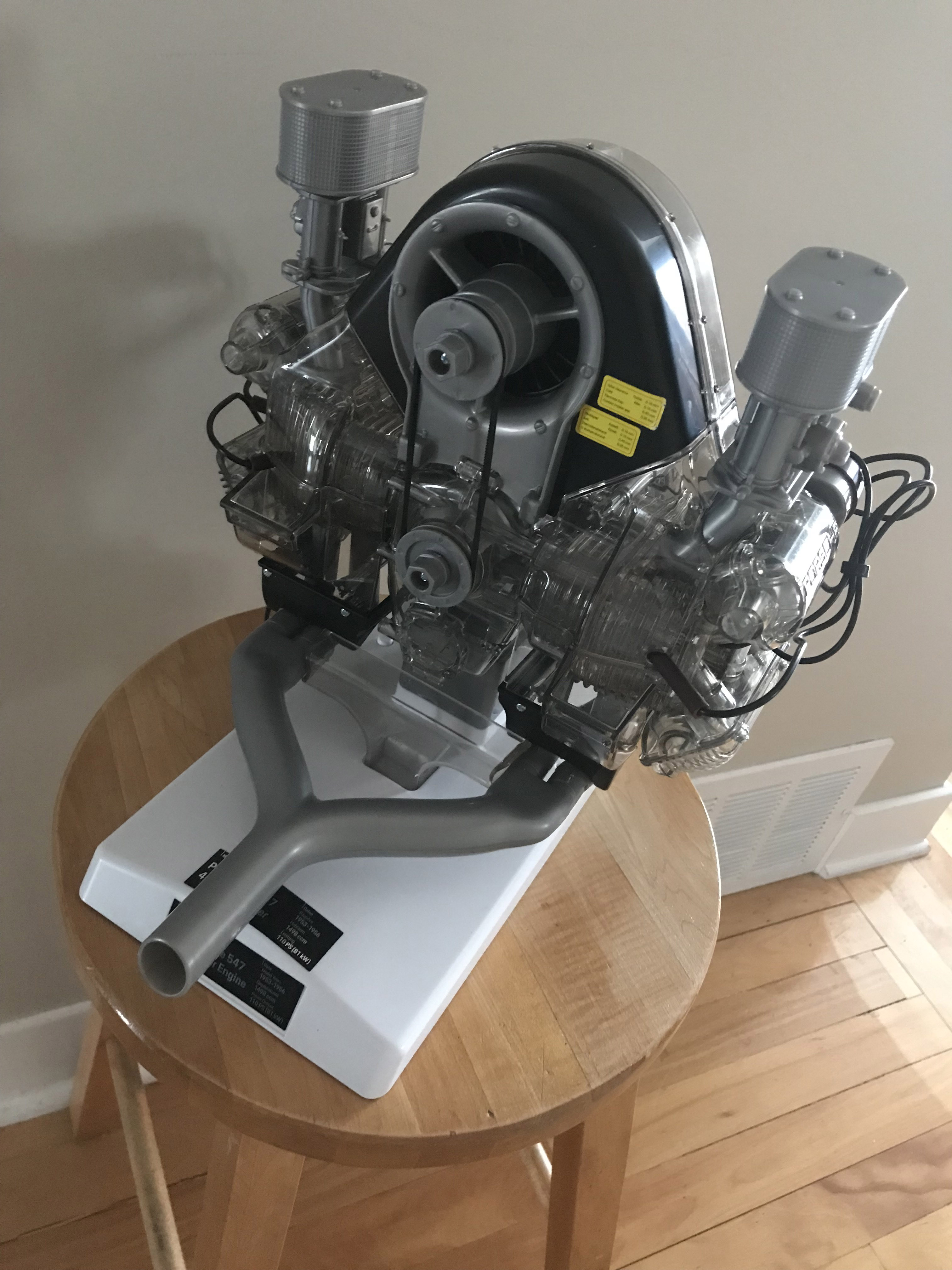 (Photo Éric Descarries)
I must admit that in my case, I am also a "collector". Among my hundred or so models, I have miniature engines. Car engines, motorcycle engines, airplane engines, whatever the scale. Some are assembled, others not yet...The most spectacular is an airplane engine, a 1/4 scale Pratt & Whitney Wasp nine-cylinder radial that I found in California four or five years ago. Those of you familiar with this Renwall (and later Revell) model know what I'm talking about. It was the companion of the Visible V-8. Complete in its well-sealed box, this model can be found on Amazon or eBay catalogs at prices exceeding $1500 (it was worth less than $30 during the sixties)! I found it in its original packaging for a hefty price (but not as crazy as $1500) and...put it together! Many "collectors" have called me names. I should have never, in their opinion, built the model. But not in my head. It had to be in the same display cabinet as my other engines! There was no question of making it a speculative article. And today, I am proud of it!
As far as my airplanes are concerned (I have about twenty of them!), I admit that I am more of a collector than a builder. However, I reserve the right to assemble them one day (and the sooner the better...as long as I find a place for them!).
(Photo Éric Descarries)
I have also met modelers who like to build models and who, after a little moment of glory and satisfaction, sell them to other collectors. They are modelers, real modelers. They are not necessarily collectors. As for the buyers, they have neither the time nor the patience to build such units. They may not even have the talent to do so. But they want them in their "collection". Anyway, I consider that they are part of the same "brotherhood" as all of us.
So I like to build them too. And I am far from being an "expert" in the field. Some of my work is "beautiful", others...not so much! Still, I'm happy to have them in my collection. Maybe some of these pieces would have been worth more unassembled in their sealed box...I don't care! There is nothing more satisfying than displaying your latest little gem and looking at it for hours. Maybe in ten, fifteen, twenty days it won't catch my eye as much...I'll still be proud to have built it!
Comments
Dinky (Armée) PNEUS

By: Jean-Maurice Deveault

On

30/11/2022

Où trouver des pneus?
Merci
JMD ...

Replied by: François Trépanier On 30/11/2022 Bonjour Jean-Maurice,
Nous en avons en magasin et aussi possible de commander des produits spécifiques.
Si possible vous devriez passer en magasin.

Bonne journée,
Jacques